Accepted papers and program in Big Cyber 2021
---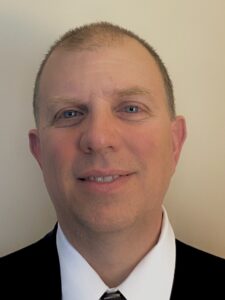 Keynote Speaker: Thomas P Scanlon
Title: Three Emerging Areas where AI and ML Enable Data-based Solutions to Human Problems.
Abstract:
Creation and consumption of data continues to increase at levels that make it impossible for human mental processing to keep pace. Fortunately, big data solutions are advancing at a commensurate level to reduce the human cognitive burden. Artificial intelligence (AI) and machine learning (ML) solutions in particular are providing the ability to solve big data problems faster and more efficiently. But, as automation of data handling and decision making become more prevalent, it is important to recognize that these computational actions are only as relevant as the human problems they address. This talk will present three emerging areas in which AI and ML solutions can be effectively used to make data-based decisions to address challenges faced by humans.
The first area is in the detection and reduction of Mis/Dis/Malinformation (MDM). The Department of Homeland Security's CISA defines MDM as information activities intended to cause chaos, confusion, and division. These types of nefarious information activities are particularly increasing on news and social media platforms and even the sharpest of human minds are challenged to filter good information from bad. Another area with similar information overload is in cybersecurity systems monitoring. From logging tools to network analysis tools to malware detection tools, there are numerous solutions used to protect computing environments. However, each of these tools are data creators and collectively the tools can create an overwhelming amount of data. User behavior analytics (UBA) offers a way to tie the data across these tools together by modeling existing patterns of human behavior and detecting anomalies. This broad perspective of the data allows cybersecurity staff to detect threats and attacks without combing through all the distinct data sets individually. Lastly, in the many places where AI and ML solutions can not autonomously address a problem, the field of Augmented AI offers opportunities for AI to be leveraged in coordination with human decision making. Augmented AI systems are intended to enhance human decision making, not replace it, by generating actionable information for humans to make final decisions upon. While MDM detection, user behavior analytics, and Augmented AI are seemingly discrete domains they share a commonality in having a human element to the solutions they deliver. Moreover, each of these three areas are ripe for further research and development by those working in big data and cybersecurity.
Bio:
Dr. Thomas P. Scanlon is a Senior Research Scientist and Technical Program Manager in the CERT Division of the Software Engineering Institute at Carnegie Mellon University. He leads the CERT Data Science team which incorporates artificial intelligence, machine learning, and statistical analyses to develop solutions for cybersecurity challenges. Additionally, Dr. Scanlon performs applied research in the areas of software engineering, DevSecOps, cyber risk management, usability & HCI, threat modeling, and supply chain security. Prior to joining the SEI, he worked for more than a decade in IT leadership roles with Fortune 500 companies.
Dr. Scanlon coauthored the DoD Developer's Guidebook for Software Assurance as part of sponsored research for the Join Federated Assurance Center (JFAC). He is a frequent speaker at conferences, including having presented recently at OSCON, (ISC)² Security Congress, ACT-IAC Imagine Nation, and also regularly participates in webinars and podcasts. In addition to publishing many SEI technical reports, he has published at refereed venues. Recent publications include "Critical Factors for Open Source Advancement in the U.S. Department of Defense" in IEEE Software and co-authoring "Security Impacts of Sub-optimal DevSecOps Implementations in Highly Regulated Environments" in ACM Proceedings of the 15th International Conference on Availability, Reliability and Security. Dr. Scanlon is a recipient of an Information Security Leadership Awards (ISLA®) award as an "MVP" partner to the U.S. Government from (ISC)², the world's largest nonprofit association of certified cybersecurity professionals, for his participation in the development of cybersecurity guidelines for program managers and developers.
---
2020 Program Committee
Chair: Karuna P Joshi, UMBC Site Director of CARTA I/UCRC, Associate Professor, University of Maryland Baltimore County, USA.
Co-chair: Rajeev Agrawal, Engineer Research and Development Center, U.S. Army Corps of Engineers.
Co-chair & PC Chair: Sudip Mittal, Assistant Professor, Mississippi State University.
Program Committee Members
Wenjia Li, Assistant Professor, New York Institute of Technology, USA
Claudia Pearce, United States Department of Defense, USA.
Sandeep Nair Narayanan, CISCO
Maanak Gupta, Assistant Professor, Tennessee Tech University
Mahmoud Abdelsalam, Assistant Professor, Manhattan College
Lavanya Elluri, University of Maryland Baltimore County
Mehmet E Tozal, Assistant Professor, University of Louisiana
Kaushik Roy, Associate Professor, North Carolina A&T State University
Heena Rathore, Assistant Professor, UTSA